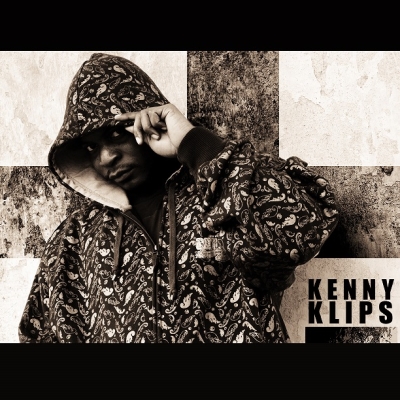 Genre
Hip Hop
City
Lilongwe
Country
Malawi
Tags
Bookmark
Mobile Site
Without hesitation or second guessing, Kenny Klips is undisputedly Malawi's premier mix DJ and radio personality. For more than 10 years, Kenny Klips has been commanding the attention of millions of listeners on and off radio and has proven that he is more than just the most sought for DJ. As an artist himself he has released two albums and is on the verge of releasing his highly anticipated "RemixTape" Rare Species Lab Session Vol1 which is a compilation of his creatively innovative turntable skills putting together different songs to make a concoction of beats and melodies that rule the clubs, radio and the streets. His accomplishments in the Malawi music industry is unprecedented, molding and making careers of many artist on the bill today and pioneering the now "Urban Music" movement into the mainstream. The leading hip-hop tastemaker and sound scientist keeps his ear to the street and the street also keeps its ears on what Klips is playing, either on the radio or in the clubs. In fact, it was Klips' dedication to introducing young and new talent to mainstream radio that ushered in the Urban Music frenzy.
Klips has turned a personal hobby and passion for Hip-Hop into a fast growing industry in Malawi.
Besides radio and clubs "F1" Kenny Klips also mans the turntables for star dancehall artist Blasto and Hip-Hop poster boy Young Kay.
As his drop says "you need people like me"

MP3
| | |
| --- | --- |
| Kenny Klips | 3 0 |

| | |
| --- | --- |
| Released | 2008 |
| Format | MP3 |
| Type | CD |

| | |
| --- | --- |
| N discs | 1 |
| Label | Rare Species Inc |
| | |
| --- | --- |
| Kenny Klips | 21 0 |

| | |
| --- | --- |
| Released | 2012 |
| Format | MP3 |
| Type | Single |
| | |
| --- | --- |
| Kenny Klips | 5 0 |

| | |
| --- | --- |
| Released | 2013 |
| Format | MP3 |
| Type | CD |

| | |
| --- | --- |
| N discs | 1 |
| Label | Rare Species Inc |

25309 Views