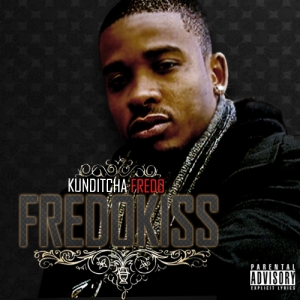 Malamulo Khumi Amu Ghetto
Tags
Fredokiss
Ghetto
Watch and Download Music Video
Download this video
Vote For This Song
Lyrics
Malamuilowa ndaa mu gheto, awa ndi malamulo khumi amu ghetto,
1. Kusunga chinsinsi nkofunika/ kambakamba akhalira deal zikanika/ zikanika zinthu zoti zikanachitika/ osathokathoka mfana lamulo loyamba.
2. Nndani wako amakhala nzako/ ntima wa nzako mfana ndi tsidya lina-khomele-khomele zoba amakoma mmaso/ ukatembenuuka akuponyela chilaso/.
3. Zomwe zili nthumba sitikamba/ osabang'a nazo zose zina mfana shava/ bussnes ndi ma chick aise sizimvana/ akaz ambiri achulukawa iwe ndi mbava/ umapeleka zose mmaso muli gwa.
4. Chenjera ndi mfana wokupopa/ kambakamba ngagadiwa zambiri angothoka/ ngati muli pa bawa/ cholinga nkukukawa/ zambiri angothoka mfana yemweyo amadissa.
5. Nsanje pa Malawi ilibe nzake, ngati zikufwamba/ auze siizufwamba/ nkhondo ndi anasi ndiomwewo azakufwambe/ Kukufwambafwamba pamapeto mfana kape/samala mfana iwe dziko ndi la chabe/
6. Osakongozana pa chinzake, business ndi chinzake aise sizimvana/ business ndi mafrenzo sizimvana/ mapeto ndi chidani-six watsatana/
7. Dilu siimangopheduka yokha/ pamakhala mfana winawake wakathoka/ mfana wake suunganganizire ngwachikoka/ yang'ana mu crew bwino bwino muli njoka/
8. Za nkazi wako zako zako/ kaya mwayambana zisafike kwa anzako/ ndi nkazi wako nkaziyo siwa anzako/ ukapusa uzadabwa akugwidwa thako/
9. Akatchula ntengo take it easy, ndooyambila/ kakamila atsitsila/ ugula half price/ imeneyo ndi ghetto price/ ngati uufuna kuphetsa ngini usaphetse ghetto, pita kwinako you'll get the double price/
10. Lamulo lofunika kuposa onse, lamulo loyamba lotsiriza zolamula, opa JAH! JAH! ika JAH! patsogolo/ opanda JAH! JAH! iwe palibe tsogolo/ tsogoza JAH! JAH!, JAH! JAH! patsogolo.
HOOK
Malamulowa ndamu ghetto (ghetto)
Malamulo khumi amu ghetto (ghetto)
Malamulowa ndamughetto, awa ndi malamulo khumi amu ghetto (ghetto)
Songwriters
Fredokiss Kalua, DareDevils
Sharing is cool
You may also like...
Mobile Site
Review
Fredokiss released his new video for "Malamulo Khumi Amu Ghetto" produced by The Daredevils on 30 July 2013. Enjoy and buy the album.

33474 Plays.
|
22752 Downloads.
Follow Malawi Music on Instagram