Mbatata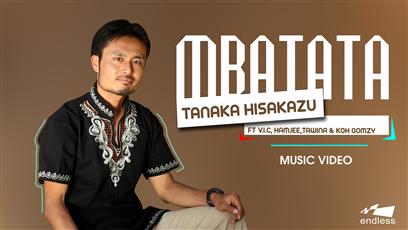 Bookmark
You may also like...
Mobile Site
Data
Released
November 2018
Format
MP3
Type
Single
Added on
Monday, 05 November 2018
Genre
Fusion
Number of discs
1
Edition date
2018
Tags
Review
TANAKA really likes Mbatata and Bonya! This is the second single by TANAKA Hisakazu(Japanese) with his Malawian friends(Hamjee, V.I.C, Tawina), recorded by Khoh Gomzy. TANAKA sings songs in Chichewa, while his Malawian friends sing in Japanese language, in English and also in Chichewa. Surprisingly, they are exchanging their languages each other! TANAKA is expressing his happy feelings in Malawi in "Mbatata" song. Same as his first single "Jump Rope", this track also has wonderful video, don't miss it!

1574 Views