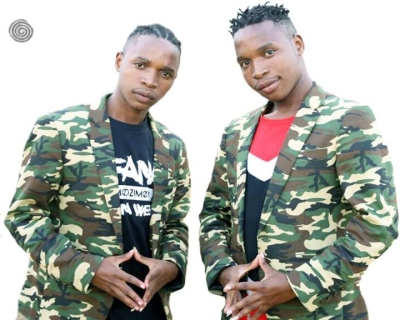 Genre
Hip Hop
City
Blantyre
Country
Malawi
Years active
5+
Tags
Bookmark
Mobile Site
W-twice, is, Willard and Wilson born from Mr & Mrs Chimombo.

They started practicing music at a tender age of 8years and there first recording was when they were 12years. In 2013 they released a hit single called. "ChekeCheke thwaa! Which they featured the likes of Mr P and Reuben V. The 17year old duo are signed to Myuziki Pusha Entertainment.

You may also like...

34181 Views
Follow Malawi Music on Instagram