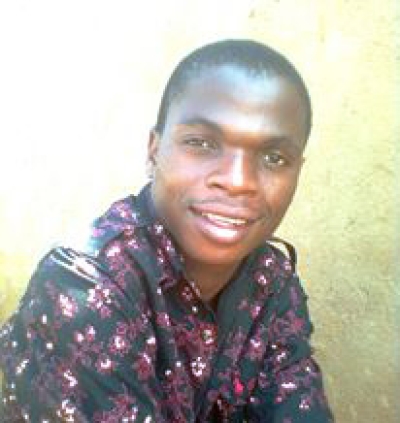 Genre
Local
City
Mulanje
Country
Malawi
Tags
Bookmark
Mobile Site
"I grew up in a village setting and that is what is mostly reflected in my music." That's the words of Moses Makawa, a genius who is proving to be too hot to handle. His third album Khuzumile attracted a heated reception and it emerged as the best selling album in 2010.
Family Background?
A last born in a family of eight children, four girls and four boys, Moses hails from Mkuta Village in Chief Mabuka's area in Mulanje. He was born on August 8, 1993.
Education background?
He did his primary school education at Chibathe before proceeding to Vonken Community Day Secondary School in Mulanje. He then moved to Mtandile in Lilongwe where he started work as a primary school teacher at Chimoto Private.
Musical Background?
His long road into musical fame started from Mabanja CCAP Fellowship Choir in Mulanje. "I was a crowd puller and I was chosen to lead the choir at a very young age."
In 2003, he went away from the choir and formed his own music group which played music using locally made musical instruments. He called it New Generations Band and went around playing with them till 2006.
In 2007, he recorded his first album 'Ndikuululani' though it was a total failure on the market. In 2008 while trying to market 'Ndikuululani, he met a prominent music vendor, Ali Adin of Ali Music Company with whom he signed a contract and contributed a song, Malaulo to the Ali Music College Volume 2.
Working at breakneck speed, Moses in December 2008 released two popular hits Namulondola and Musandizonde which were again featured in the Ali Music Collection Volume 3. "The singles were released as a matter of preparing for my second album called 'Zonse Ndi Nthawi' which was produced by Anthony Makuta at Sound Splash in 2009. This album is known with popular tracks like Sempho, Kumangolira and Uthenga otumidwa.
In 2010, he came up with his third album 'Khuzumile' only to find giants like Lucius Banda, Black Missionaries and Joseph Mkasa also releasing their albums. Moses' album though took the market by storm and sold over 30,000 copies in first week and it grossed over 120,000 copies.
You may also like...

50179 Views
Follow Malawi Music on Instagram